Office Manager and Billing Specialist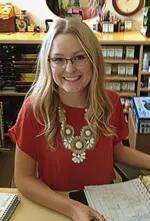 Meet Melinda Champion, our Office Manager. Melinda is here to help with all your questions and office needs so your visits run smoothly and seamlessly. Melinda is a "champion" with detail and organization, handling all the behind-the-scenes work and getting what you need with speedy and friendly delivery.
Melinda loves working with people. One of her greatest goals is to help people understand how their bodies work and how to best serve their bodies for health and longevity. She has worked previously in the optometry profession as an Optometric Assistant. Melinda has shown interest in the health and healing aspect of the practice, so much so that she has become an asset in helping clients with their supplements, food allergy testing and other health tools we offer.
Melinda, along with Dr. Skefich, has taken the "BEMER Academy" class to learn the ins and outs of our BEMER Physical Vascular Therapy ® device uses, so she can help those interested in availing themselves of BEMER technology for their health and wellness.
As distributors here at the office, Melinda can help you purchase your own device—see our BEMER page for more on BEMER technology—and set you up on the BEMER recliner that we have in our break room, as a no-fee perk to you! (We offer unlimited BEMER use for all established patients.)
---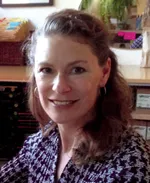 Jennifer Ford, our insurance biller, works behind the scenes submitting the bills, rectifying payments, and making sure that insurance transactions all go as intended. She has an eye for math and detail, and we love that!

---
Our office accepts these types of insurance:

Medicare Part A and Part B insurance only for spinal complaints and conditions, or for headaches (as per Medicare guidelines for chiropractic providers).

Personal insurance health plans like Blue Cross, Blue Shield or others are ONLY covered here if you have "out of network benefits" specifically with chiropractic care. We are sorry we are no longer a preferred provider for any personal health insurance besides Medicare, due to the difficulties we experienced clinically and financially when we were.

MedPay insurance on auto accident situations. MedPay is a rider on your auto insurance that everyone should request. It is very, very inexpensive (usually under $200 per year), and is insurance that specifically covers the healthcare costs of anyone involved in your auto-caused injury. MedPay will cover you or others who were hurt, whether the accident was your fault or not, whether you were the driver or not, and whether you were actually in a car or not (as long as the accident invoved a car collision with your bicycle or person). We can advise you to get this insurance as soon as possible. We consistently find that those of our patients who have used this insurance to their benefit, then raise their coverage level after seeing what a truly small expense it is for feeling safe and protected.

Personal injury third party insurance on auto accident situations. We offer this service for established patients ONLY. This is auto accident health care insurance in cases where the other party was at fault, and where you do not have MedPay coverage. In these cases, the insurance will pay the billed fees to the patient (not to the doctor) and only after the case is closed. We ask our patient to sign a form prior to initiating treatment, promising to turn over the check once it is received by them.

Cases on lien with attorney are auto or other personal injury accident cases (like slip and fall) where the patient has sought the employ of an attorney to seek coverage for damages and/or health care from the responsible party. The attorney receives the payment for all fees or amounts incurred once the case is closed. Then the attorney pays us for our billed services. We accept cases on lien from local Santa Cruz attorneys ONLY.

Self pay options include cash, check, or VISA or Mastercard transactions. The self pay discounted rates are currently $140 for a first time 55 minute visit and $70 for 25 minute follow up visits. Most visits do not require an x-ray, but that will be discussed when there is a special need for it. In the first visit, a focused exam is performed, a cranio-sacral exam, and a lot of hands-on treatment given. At the end of the visit, you will get a verbal summary of the findings and the plan to return you to better health and comfort. Plans may include a series of between 3-4 follow up visits, commonly, to not only get you out of pain, but to a more long-lasting stable way of being in your body. Difficult cases may take longer. Home exercises or supplements for specific needs (like to combat inflammation) may be prescribed.
---
If finances are a problem, we will work on a payment plan.
If you have any questions about payments, coverage or coverage options, Christine is here to help make it easy for you, and can even make calls to check your coverage. Our goal is to make your experience with your treatments at our office as smooth as possible!